Ella / Urban Orient
Live painting / May 2023
at the invitation of the Jumble Gallery in Lorient,france i've been realised a live creation of a painting on wooden panel 122x244cm, during the collective urban art exhibition "Urban Orient" alongside Kelu Abstract, Naga, Raf Urban, and Fkoood.
Parallel creation of a series of collages of paintings on the walls of the city
Ouest-France :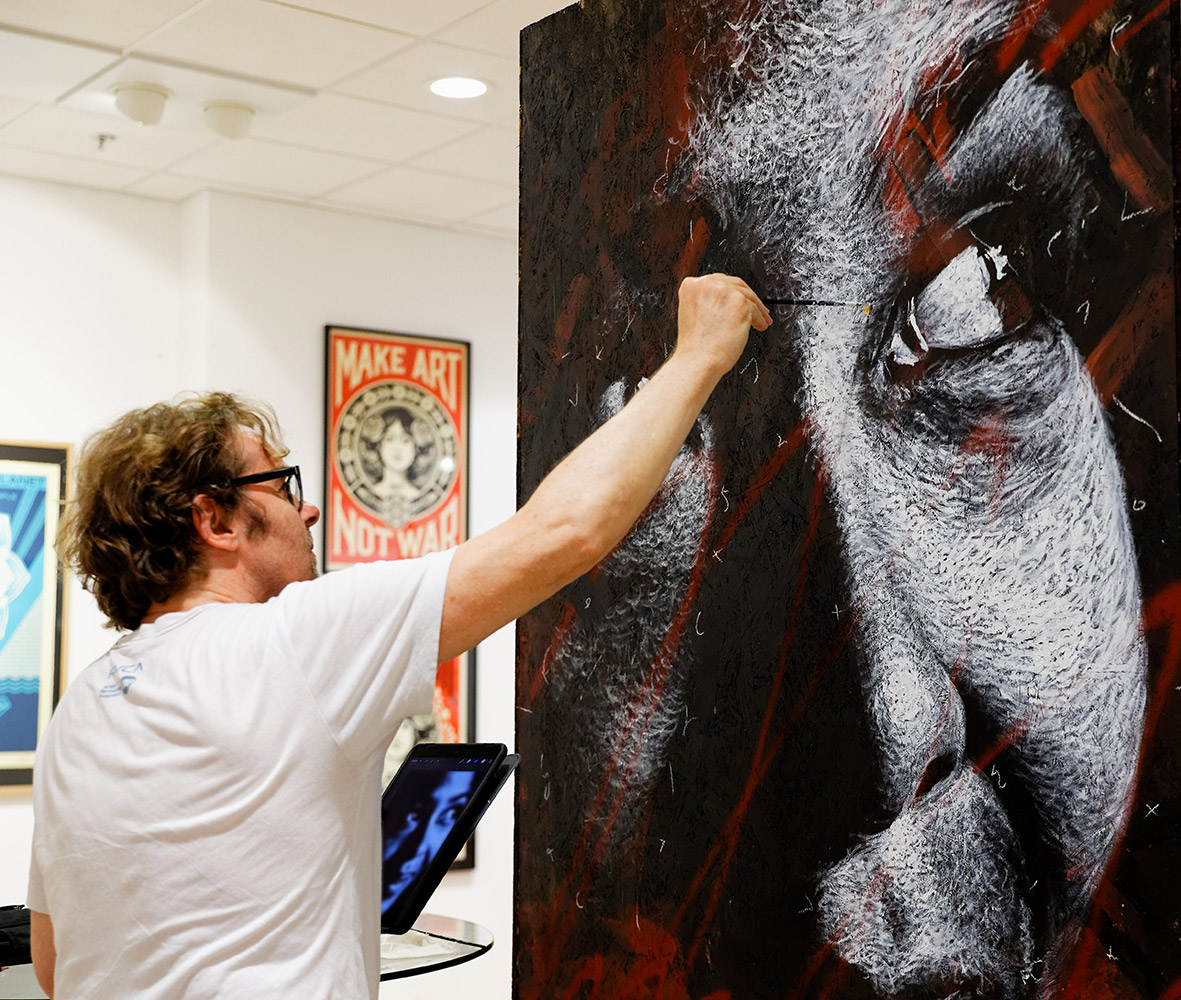 Tandem / Hacoopa
wall art /commission / January 2023
Sebastien Bouchard received an invitation to imagine a fresco in this house which will host a senior roommate. Live painting during open doors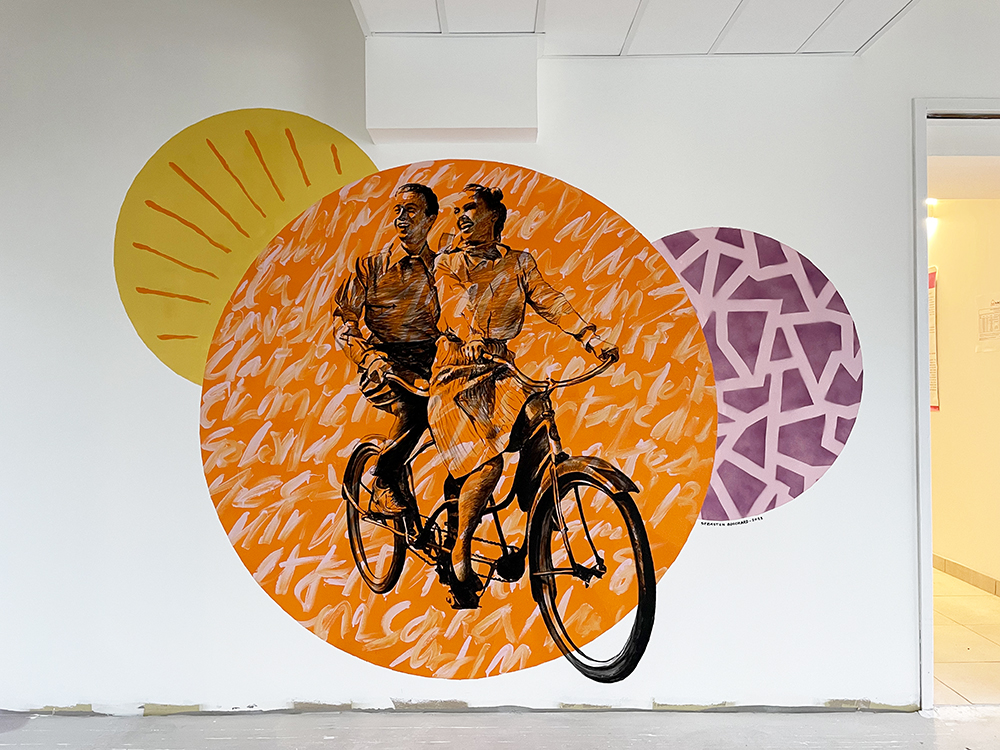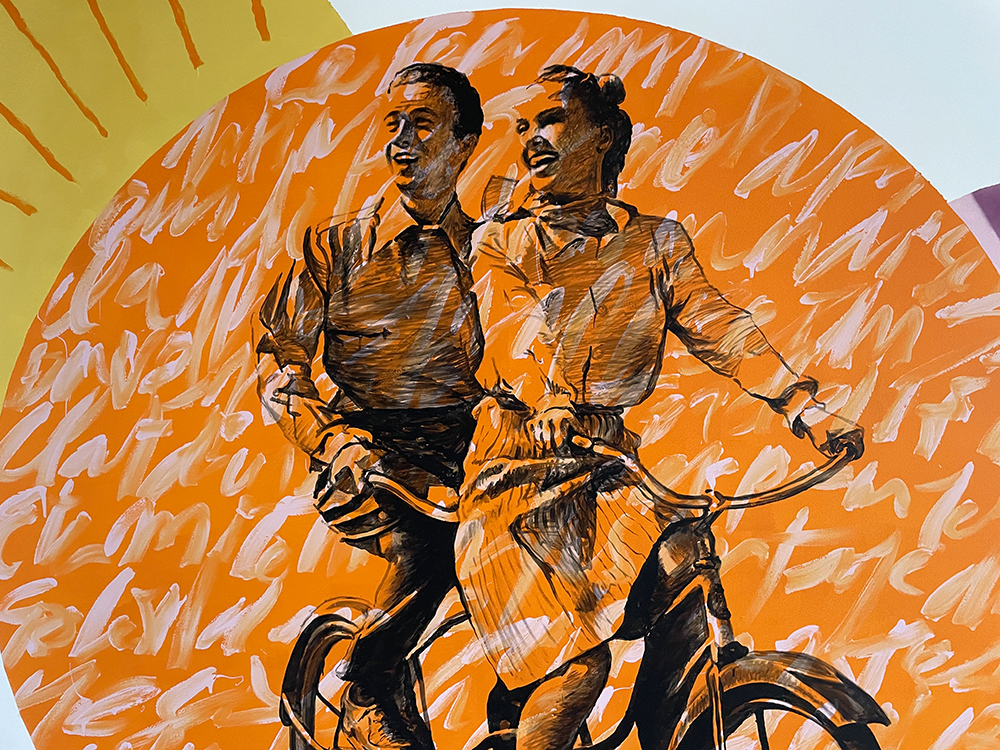 Reconstruction(s) / UNHCR
Painting commission / september 2022
"Survivors of gender-based violence are often unseen, but they have a story to tell."
UNHCR with the European Union commisionned Sébastien Bouchard to work on two paintings to illustrate the campaign to prevent, mitigate + respond to gender-based violence.
two 90x90cm acrylic paintings on canvas : "Reconstruction" & "Reconstruction II"
OctopusGirl / Galerie Jumble
Wall art in ephemeral exhibition / Lorient, France, july 2022
Invited to Lorient, city of sailors and sailboats, by the Jumble Gallery to paint in a place destined to be destroyed, Sébastien Bouchard wanted to intervene on a brick wall and paint a revisited Octopus like an echo of the world of the sea if close to the place. A few weeks earlier the artist had pasted many paintings on the walls of the city.
– Ouest France / 24.07.2022 / Lorient. Plongez dans l'art de la galerie éphémère Jumble
Murals, "Corps Célestes" collective exhibition / Arty Show, La Ligue Contre le Cancer
Nantes, France, 2022
For this collective exhibition in a former chocolate factory in Nantes, Sébastien Bouchard was in charge of the artistic direction and also a guest artist. On the walls, the works invite elevation through dance, through the gaze, and through the intention of the characters Exhibition organized by the Arty Show agency for the benefit of the League against Cancer.
– Nantes et Vous / 23.05.22 / Peintures murales de SebBouchard
Crossed Perspectives / Ophthalmology Office
Nantes, May 2021
In a room intended to welcome the public, Sébastien Bouchard was invited by an ophthalmology office to play with the viewer's eye by painting a female portrait on an abstract background.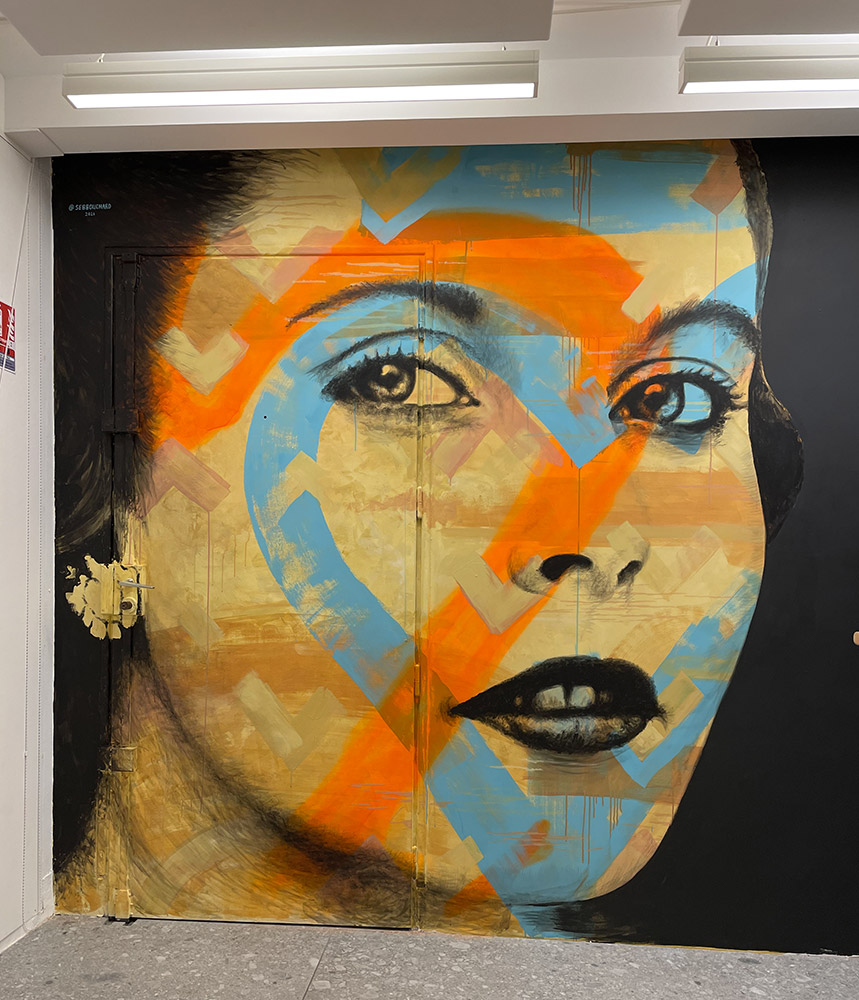 Higher / Golden Age
Nantes, september 2020
In a former convent of nuns, intended to be renovated to become a shared apartment for seniors, Sébastien Bouchard was invited in residence to create an immersive work in entire room. Entitled "Higher" the work evokes in turn, mystical ecstasy, spatial conquest and animist devotions.
technics : painting, fabrics, modeling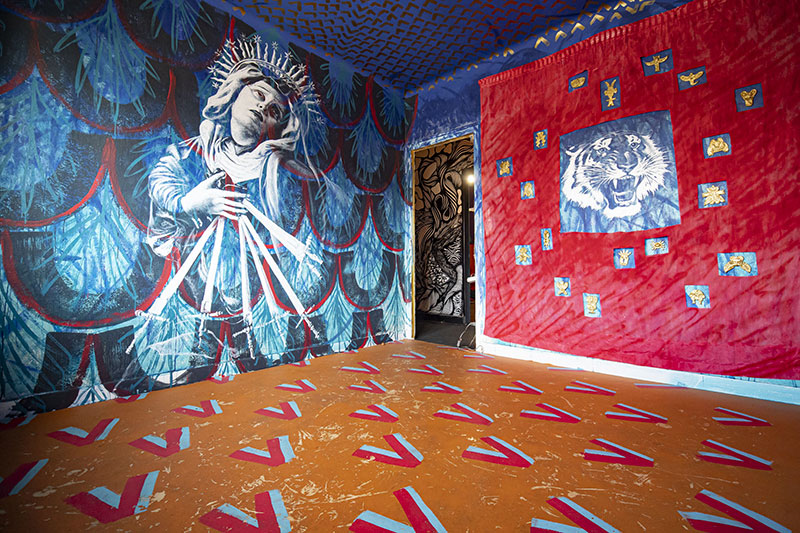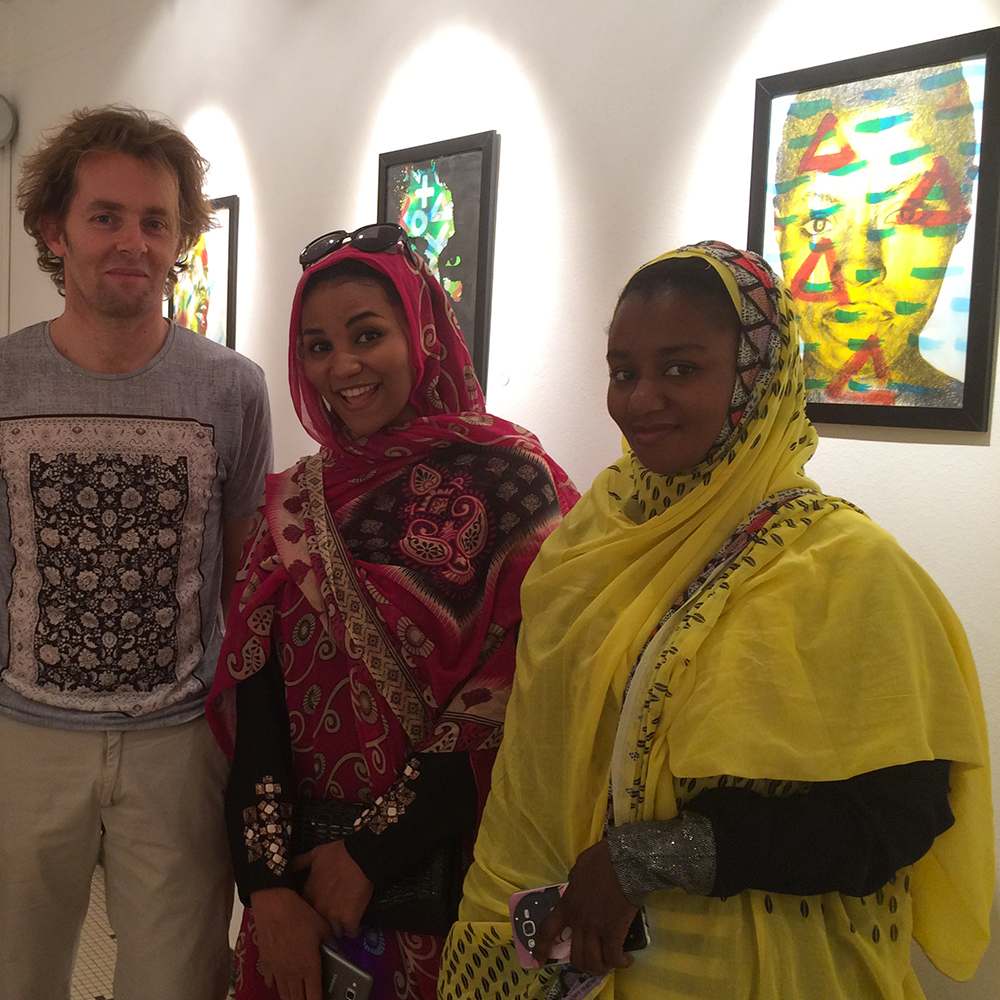 Revelation(s)* / French Institute of Nouakchott + Zein Gallery
painting Exhibition & Visual art workshop / Nouakchott, Mauritania, 2016
At the invitation of the French Institue of Nouakchott, Sébastien Bouchard led a workshop on  selportrait subject intended for an audience of professional artists.
In parallel, an exhibition of the artist's works was organized in Zein Gallery